Since, there doesn't appear to be any local admin. Does anyone a problem with merging this wikia, with the much large X-men Evolution wikia? If so, let me know. --~ Lorisa! (talk) 22:27, May 28, 2018 (UTC)
Welcome to the X-Men: Evolution Wiki
The animated series which aired from 2000 to 2003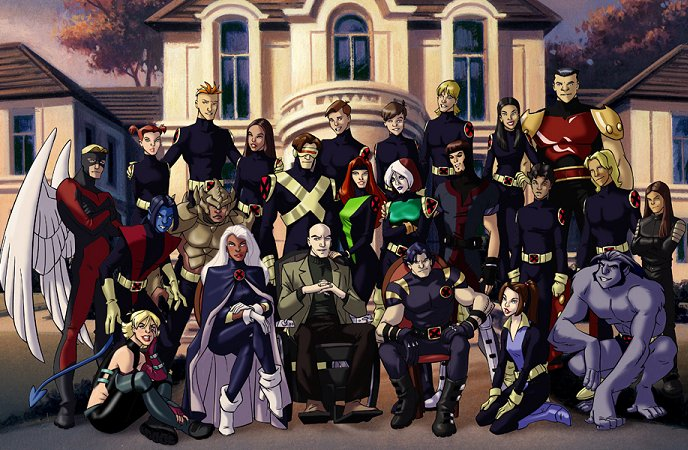 X-Men: Evolution is an animated series based on the X-Men comic books that aired from 2000 to 2003, running for a total of four seasons. The series was notable for featuring much of the characters depicted in the comics as teenagers rather than adults and having different storylines that sometimes completely varied from that of the source material. At the time of its conclusion, it was the third longest running Marvel series, behind X-Men: The Animated Series and Spider-Man: The Animated Series.
The X-Men are a group of mutants dedicated to using their powers to better the relations of mutants and normal human beings. The group was revealed to the public during the mutant revelation and went into hiding, before confronting Juggernaut during his attack on a dam. The incident helped to better the public image of mutants.
Community content is available under
CC-BY-SA
unless otherwise noted.